A 12-week group coaching program designed for busy women to feel amazing in their body and mind without a major overhaul! 

Sound Familiar?

The New Year hype has worn off and you find yourself back in your old patterns
You put your work, family, errands, and friends before yourself and feel burnt out and stressed
You feel tense and stiff in your body from too many Zoom calls + not moving enough
You have set the same goals over and over again to find yourself back where you started or worse off 
You feel confused, distracted, and overwhelmed.  You aren't sure how to slow down or take time for yourself

Imagine if:

You felt balanced, fulfilled, and confident in your body and mind
You had easy and effective tools to meet your self-care, movement, and health goals
You felt productive AND well-rested
You felt supported and part of a community 

Imagine following through with your intentions for your health and well-being.  You've achieved so much in your life already, so let's bring some of that energy to your self-care!  

Often times self-care is placed on the backburner or brushed off as cliché, but this way of thinking needs to stop!  
If you aren't showing up for yourself, it will affect how you show up in other areas of your life: work, family, friends etc.  
I speak from experience when I say, you can't give to others what you do not give yourself.  
The more you show up for yourself, the more you'll trust yourself, and the better you will feel!  This will ripple out into all other areas of your life!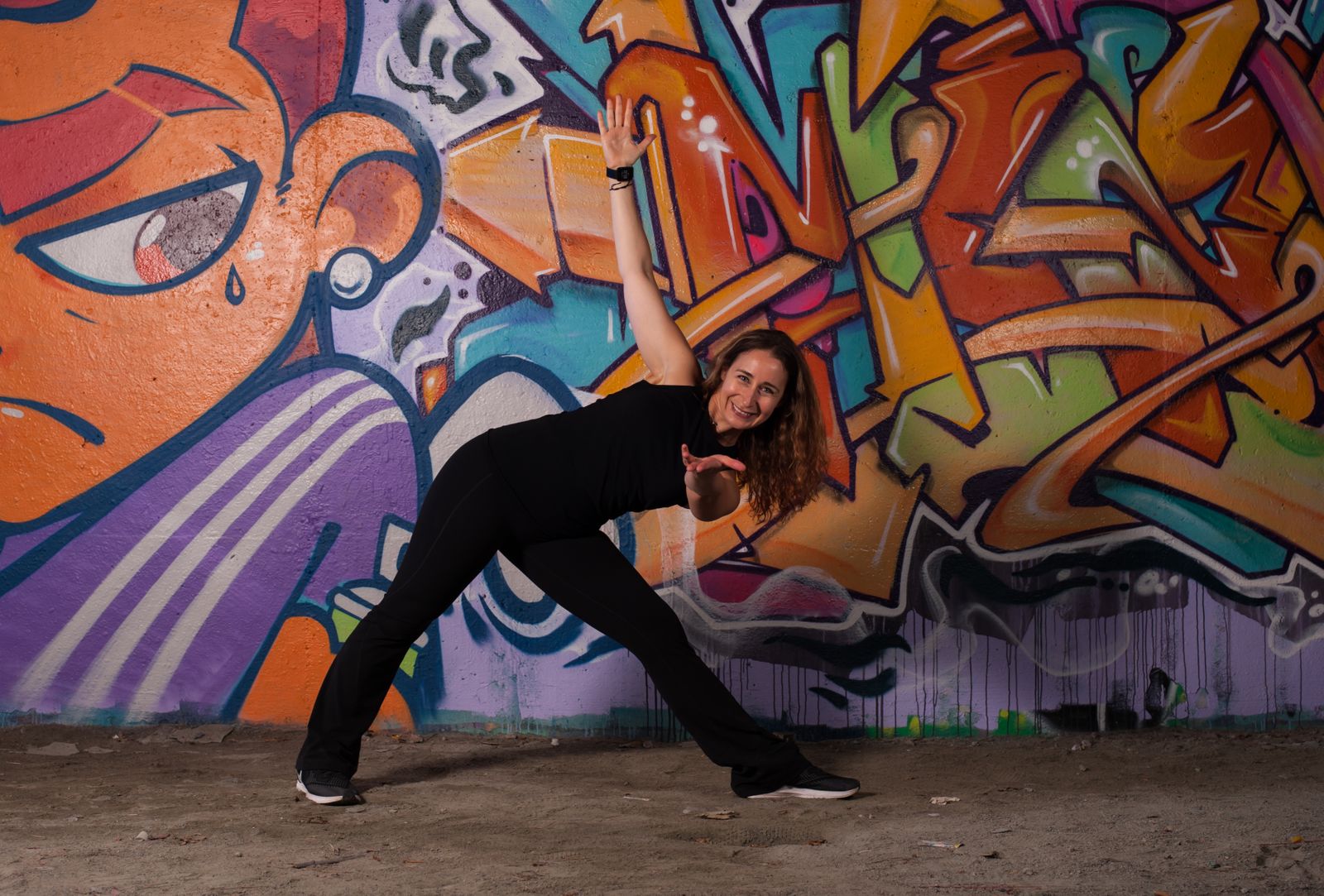 Hi, my name is Laurel Marsh and I'm an experienced 500-hr. certified yoga instructor and wellness coach.  I am passionate about helping women like yourself feel amazing in their body and mind through mindfulness, yoga, and basic nutrition!

My mission is to help you tap into the strength and wisdom you already have.  Stop looking outside yourself and going from 0 to 100 with exercise or changing your eating habits to live a healthy, vibrant, and fulfilling life!  Quick fixes and drastic changes don't work and often when we want to move faster, the work is in slowing down, which is why I have created the Confident Mind Body program!
What is the Confident Mind Body program?

Confident Mind Body is a 12-week group coaching program for women who are looking to create easy, effective, and nourishing self-care practices so they can show up as their BEST + most authentic self!  You will receive so much support and guidance without the overwhelm! 
What You'll Get:

Weekly action steps and journal prompts that are game changing and manageable ($600 value)
Three Group Coaching calls throughout the program, one per month.  Meet and connect with an amazing group of women and feel part of a community, which is so important right now! ($375 value)
Unlimited monthly yoga, with live classes and pre-recorded videos of different lengths for when you can't make a live class.  Styles vary from Gentle, Restorative, Flow, Beginner, and Align & Flow.  All-levels are welcome ($195 value)
One 30-minute S.O.S call with me that you can use throughout the program ($65 value)
An exclusive Facebook group to connect with our amazing community!
A $1,235.00 value !!
Here is the breakdown of the 12-weeks:

Week 1: Intention Setting, Boundaries, Manifestation
Week 2: Yoga and It's Awesomeness
Week 3: Practicing Self-Love + Awareness around Sabotaging Behaviors
Week 4: The Importance & Application of Rest 

Monthly Call

Week 5:  Debunking Diet Culture, Food is Food
Week 6: Nutrition Uncomplicated
Week 7: Meditation Techniques for Self-Awareness and Manifestation
Week 8: Mindful Eating

Monthly Call

Week 9: Emotional/Stress Eating
Week 10: Walking and It's Benefits
Week 11: Having More Fun & Hobbies
Week 12: Creating Your Template

Monthly Call
Begins: February 8, 2021 and runs for 12 weeks
This program is worth $411 per month, totaling to $1,235 but I am offering it to you for a one-time discount of $798 or three monthly payments of $266!

That's 35% off!!

For less than $10 per day or one meal out per week you will receive the support and tools that will literally change your life!  

Think about what you spend your money on now: take out, clothes, amazon, alcohol, DIY courses you've never completed - and ask yourself if those things are really adding to your life? 

You are your greatest asset and worth investing in! 

It's time to put yourself first and this amazing community of women is waiting for you to join!  
**Doors CLOSE: February 7, 2021 at 8pm**
Confident Mind Body BEGINS February 8, 2021
I can't wait to see you there!
xx
Laurel